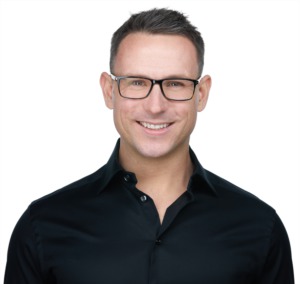 As far back as I can remember I have been in love with real estate. This love stems from my early years when I spent my summers at my grandparent's farm. As a kid, milking cows and riding tractors was the coolest, but my time on "the farm" instilled something deeper also. The pride and hard work my grandfather put into his land was inspiring; I witnessed how his Property provided life to generations of our family. From then on, a house became more than just dirt, lumber, doors and shingles. A home was my safe place, a jumping off point for my dreams to take flight. Whether I was dreaming of scoring goals like the Great One or running a business like my father, those dreams were rooted in my grandfather's backyard; talking, learning and reflecting on life with my family.
The conversation at our dinner table is real estate and renovations. When we go out with our friends, we talk about real estate. When we wake up, we talk about our real estate dreams; it's freaking awesome!! When we are not talking "shop", we are planning our next holiday or playing with our pooches. You might catch me in the gym or hanging with friends, at the hockey rink or recharging in the mountains but most of the time I am working in the residential home market! Why you ask, because I love residential real estate!
Testimonials
My partner and I feel very lucky to have found Jeremy - he has impressive knowledge of the greater Edmonton area, how condos are run, and the technical factors that can affect long-term home maintenance. He really went above and beyond to learn and adapt to what we wanted, even as our ideas changed over time. Jess made everything run smoothly and efficiently. We really appreciated her detailed and responsive communication with us. As a team, they both put in the effort to educate and prepare us for each step in the home buying process, which was super helpful for us as first time buyers!
Adriana, Edmonton, left feedback 0 months ago
We're first time home buyers and worked with Jeremy for about one year. We met him by chance when scheduling a our first house viewing. Immediately Jeremy was eager to assist us in any way possible, encouraging us to view as many homes as possible. Throughout the year we worked with Jeremy he listened attentively and always offered positive advice. Jeremy had previous construction experience which showed anytime we viewed a house. His attention to small details was impressive. Jeremy was beyond patient with us and fully committed to helping us find our forever home. Unfortunately he was out of the country during our home inspection, but he didn't hesitate to meet with us via facetime to go over the full report. This speaks volumes to his commitment to his clients. We're excited that we found a home that will carry us for many, many years. Without Jeremy's help and hard work I don't think we would've been as fortunate to find such an incredible home. Without hesitation we strongly recommend working with Jeremy, and should we ever require realty services again Jeremy will be our first call.
Seth and Dani - Edmonton, left feedback 3 months ago
Jeremy went above and beyond for us and made a very stressful situation less stressful for us. His knowledge and overall commitment to the process was very appreciated. Jeremy's communication was top notch!
Emily Boomer, Edmonton, left feedback 4 months ago
More Testimonials