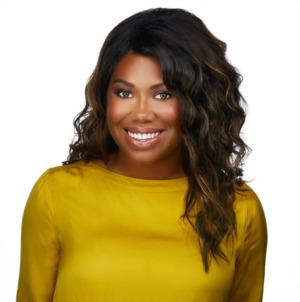 Did you just finish reading Deidre's bio…? Tough one to follow right…
Well here is my kick at the can:
According to my mother, I should have been a lawyer. Funny how life doesn't always go according to plan. My roadmap originally started with me sitting in a university taking my political science degree feeling the pressure that I had no idea who I wanted to be when I grew up.  After a long stint at the bank doing mortgages, I decided Real Estate was my passion.
My goal in your real estate transaction is to find a home you love stress free.  You don't love it; you don't buy it, and you never feel the pressure that you're taking too long.
I'll guide you with advice, knowledge of our current market and talk about resale over and over until we find a home of your dreams.
Testimonials
From the first time I reached out to Tameka Ross she was so welcoming, and being out of province, many realtors didnt take us seriously. From the start she was available even with the time differeence, friendly, and communicative at any time we had questions and more than accomodating to use technology to show us the unit, as well she even worked with our family in the province. She was always available, answered all emails and texts at all hours, to help with the inspection and other contractors as they were needed. I would reccomend anyone looking for a trustworthy, and patient Realtor to call Tameka.
Pam Razzano, Squamish BC, left feedback 1 months ago
Tameka Ross was amazing . She wouldn't let me settle and got my family and I the best place possible . Tameka Ross got my family and I a better home than I could of imagined in our price range . She wouldn't let us settle for anything less . Thank you !
Wade B, left feedback 3 months ago
Tameka has been a great hand right from the start. She arranged numerous showings in a small time frame as timing was critical. Once we found the house we like Tameka completely took care of everything. She has great communication skills and always kept us very involved within the buying process. Tameka was always only a call away, she always answered, and was always able to answer our questions. She has great knowledge in the Spruce Grove area, and managed to show us many benefits and cons to each property. I found as if Tameka was not there to sell us a house, she was there to guide us in the right direction and help us find exactly what we were looking for. There was never any sale pressure on us at any point. I would strongly recommend Tameka as she gets things done, nothing is ever up in the air, and we were always very involved.
Dawson - Spruce Grove, left feedback 4 months ago
More Testimonials