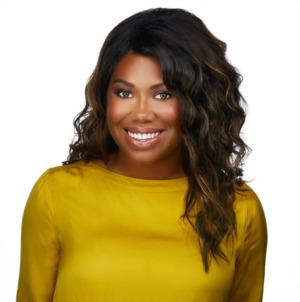 Growing up, my mother had always envisioned me as a successful lawyer. But as life often teaches us, things don't always go according to plan. My journey started in a university lecture hall, studying political science, with a feeling of uncertainty about my future. I was eager to find my true calling and make my mark on the world.
After a few years working in the bank, handling mortgages, I discovered my true passion in real estate. I was drawn to the endless opportunities and the ability to help people find their dream homes.
As a real estate agent, my goal is to make the process of finding and buying a home a stress-free and enjoyable experience for you. I understand that buying a home is a big decision, and that's why I'm here to offer my expertise, advice, and market knowledge every step of the way. I'll work tirelessly to ensure that you find a home you'll love, and if it's not the right one, we'll keep searching until we find the perfect fit.
My promise to you is that I'll be with you every step of the way, from the first viewing to the final closing. I'll be your advocate, your advisor, and your trusted guide, providing insight and support to help you make an informed decision. And once we've found the home of your dreams, I'll make sure you feel confident about your purchase and excited about the future.
So, whether you're a first-time homebuyer or a seasoned homeowner, let's work together to make your real estate dreams a reality.
Testimonials
It was an absolute pleasure working with Tameka! She is very personable, knowledgeable, professional, and went above and beyond for us. Tameka cares for her clients' satisfaction. She made sure we were able to get into our dream home!! Thank you Tameka! You are our go to agent moving forward!
Abeer Osman, Leduc, left feedback 1 months ago
Tameka is such a nice and friendly person. It was a pleasure to go through this experience with her. What I also liked about her is that she was not trying to impose her opinion on us regarding the choice of the property, she would just point out advantages and disadventages and the rest would leave on us to decide. Overall she did an awsome job and I will without hesitation recommend her as both a good person and broker! Thanks a lot, Tameka, for this stressless experience!
Lana & Armen, Edmonton, left feedback 2 months ago
Tameka was selected for me because of the area I was looking to buy in at the time. As she was from that area, she was very knowledgeable. At first going into my house search, I wasn't sure what to expect. I had previously had a frustrating experience with a different company when selling a home, so was more than a bit on guard starting this search. Tameka put me at ease immediately!! She was super patient and made the whole experience a positive one. Any stresses I felt throughout the process, she was able to alleviate right away, as she is a very calm, positive and straightforward person. I was able to put my trust in her knowing that she knew what I was looking for and had my best interests at heart! Tameka was amazing with all aspects of my house purchase. She was very knowledgeable and thorough with respect to the areas we looked in and with things to look for when we did the walk through of the houses. She was extremely kind, down to earth and patient. She went over and above. She always did all she could to fit into my schedule and to accomodate the homes I wanted to see. I never felt like a burden or that my requests were unreasonable. I would rate Tameka an 11 out of 10 without exaggeration. Truly a fantastic person and amazing realtor!!
Mindy R. - Edmonton/Devon, left feedback 2 months ago
More Testimonials